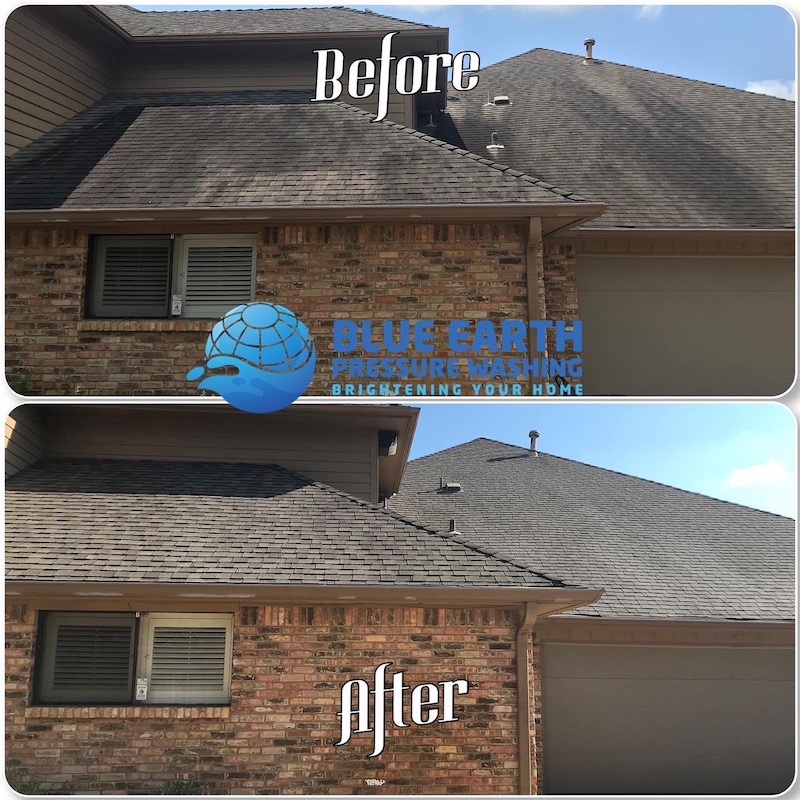 Is your roof starting to look dirty and drab? Well, it's probably time for a refresh! Blue Earth Pressure Washing offers a roof washing service so that your roof can look shiny and new again. Our expert team has all the right tools to clean every inch of your roof – even the hard-to-reach places. 
Don't let your roof ruin the appearance of your home any longer. Get your roof washed and cleaned up by our team and we'll get all the dirt, mildew, mold, and algae removed from your roof fast! 
How Does Roof Washing Work?
Roof washing uses gentle soft washing methods to thoroughly remove grime, algae, and other undesirable buildups that can develop on your roof. Clean water is used to wash away dirty materials leaving your roof looking brand new. Runoff from the roof will not harm your grass or landscaping. All you're left with is a refreshed roof.
Benefits to Keeping Your Roof Clean
One of your home's most crucial components is its roof because it shields you and your loved ones from the outdoor weather and its harsh elements. It's important to regularly maintain your roof so it doesn't become worn down. Here are some benefits to keeping your roof clean:
Schedule Your Roof Cleaning Today
Being aware of your roof's condition and keeping it maintained regularly will increase its overall appearance and longevity. Our professional team will clean your roof efficiently and bring back your home's curb appeal in no time. Contact us today and check out the other services we offer for all your exterior cleaning needs!