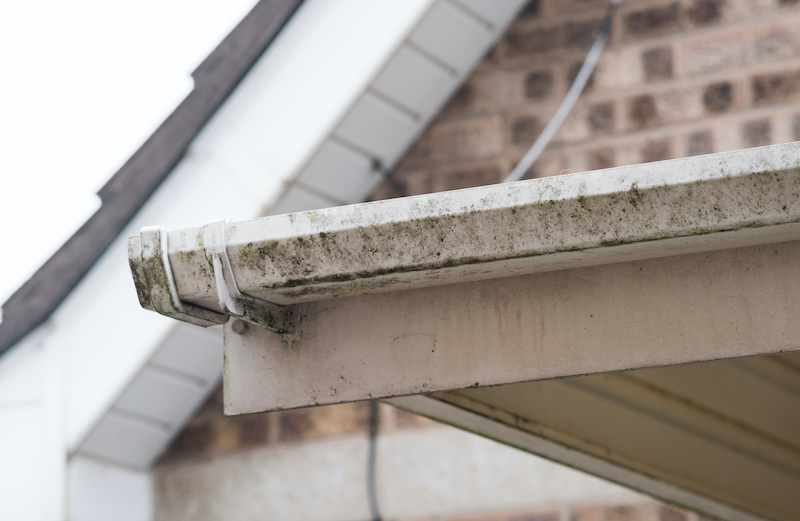 Gutters made of aluminum frequently develop dark, drip-like stains that can ruin the overall appearance of your gutters! But no need to worry, here at Blue Earth Pressure Washing, we offer a unique gutter cleaning solution and applicator to efficiently remove any stain or substance. 
Our professionals will utilize our products correctly to clean off any annoying build-up, and if your gutters are on the first or second story and do not have guards, we can also use specialized equipment to flush leaves out of the gutters!
Why Clean Gutters?
If it isn't already, clearing the gutters of leaves, sticks, and debris should be at the top of your to-do list. For the sake of safeguarding your home's structure and averting potential expenses, it is essential to keep leaves out of gutters. There are also some more important reasons why you should keep your gutters cleared, these reasons include:
Don't Wait to Get Your Gutters Cleaned
Save yourself the time and money and get your gutters cleared out and cleaned before it's too late! Our team of professionals has the right skills and tools needed to clean up your gutters and get them back to their original state. Contact us and check out other cleaning services we offer to keep the exterior of your home looking great!