Desert Pressure Washing Services
Locally owned and operated providing professional Residential & Commercial power washing services in Desert, TX and the surrounding areas.
Get A FREE Quote!
"*" indicates required fields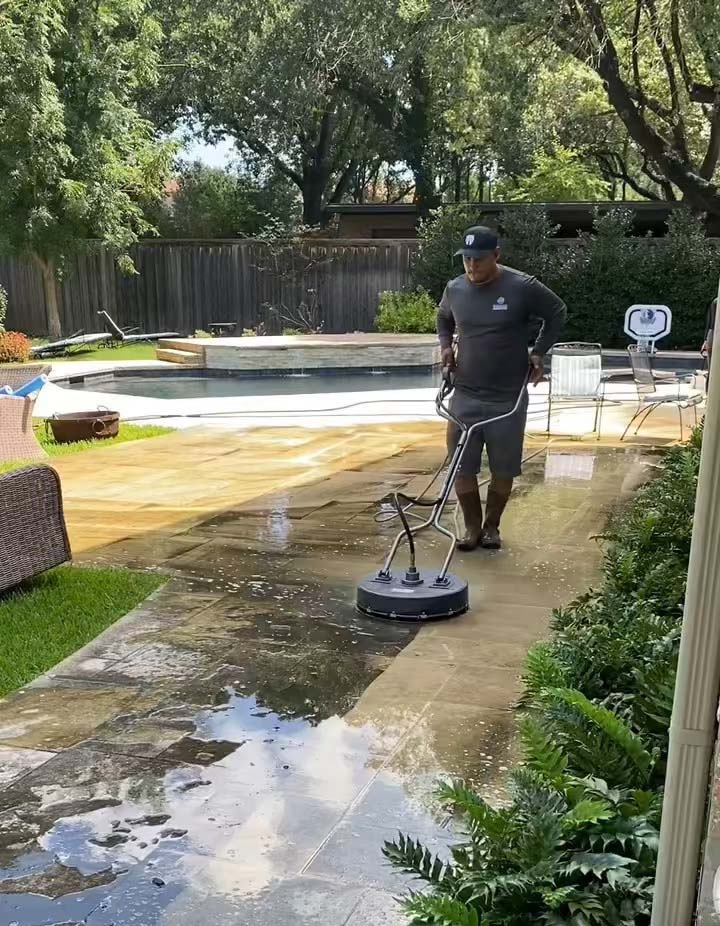 Power Washing Cleaning Solutions
At Blue Earth Pressure Washing, we understand the desire to have a clean exterior, which is why we have created a business providing quality exterior pressure washing services for residential and commercial properties in Desert.
Our Services
Residential & Commercial Pressure Washing Experts
As a property owner or manager, you know how important it is to keep your home or business looking clean and tidy from dirt buildup and mold. Your community notices how your property looks each time they pass by or visit. The state of your Desert property's cleanliness can leave a great first impression if it is in good shape. At Blue Earth Pressure Washing, we can help you create those great first impressions, and keep your property looking in good repair. Our Desert Pressure Washing Services are just what you need.
House Washing
SOFT WASHING is safe, effective and environmentally Friendly. An alternative to pressure washing, Soft Washing uses a specialized cleaning solution agent that is applied using low pressure to clean your home. The algae, mold, and mildew inhibitors in our Soft Washing cleaning solution delay the reappearance of algae, mold, and mildew growth on your home's exterior. This translates into cleaner walls, siding, fascia and more. Soft washing solutions also last for a longer period of time: anywhere from 3-6 times longer than conventional pressure washing! Soft Washing is the preferred method that manufacturers recommend. It delivers better and longer lasting results, using a high volume/low pressure flow that delivers safe, gentle and non abrasive, biodegradable detergents that clean your home in the most efficient way possible. And of course, Low Pressure means Lower Risk Of Damage. Many Desert, Texas homeowners have found out the hard way that high pressure power washing methods and delicate home siding do not mix! Our Soft Washing method is 100% safe for all types of siding, and will not damage your home or landscaping.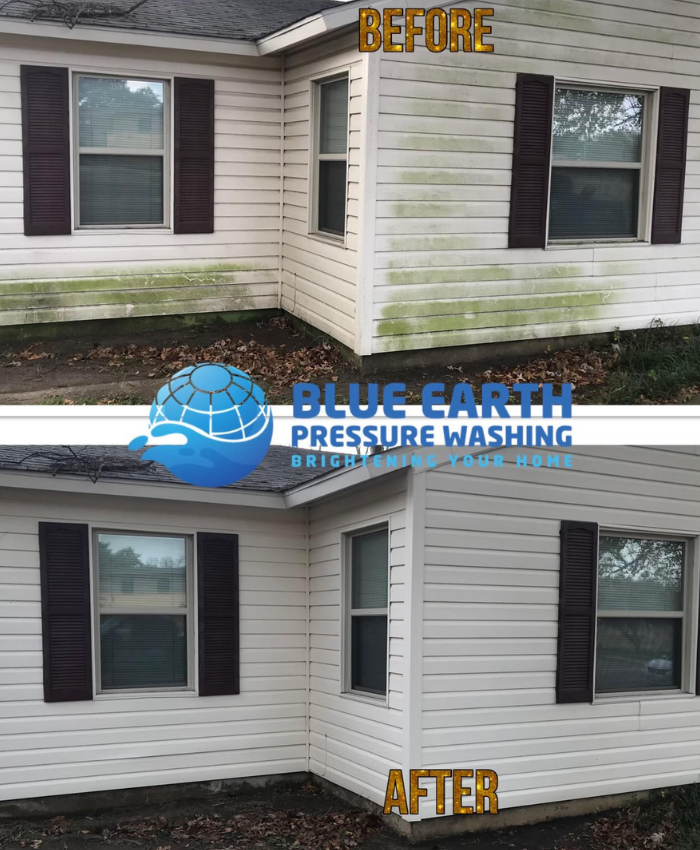 Roof Washing
Roof washing utilizes gentle soft washing techniques to saturate bird and animal droppings, grime, algae, and other nasty buildup that can accumulate on your roof. Environmentally safe products and filthy debris are washed away with clean water, leaving your roof with a fresh appeal.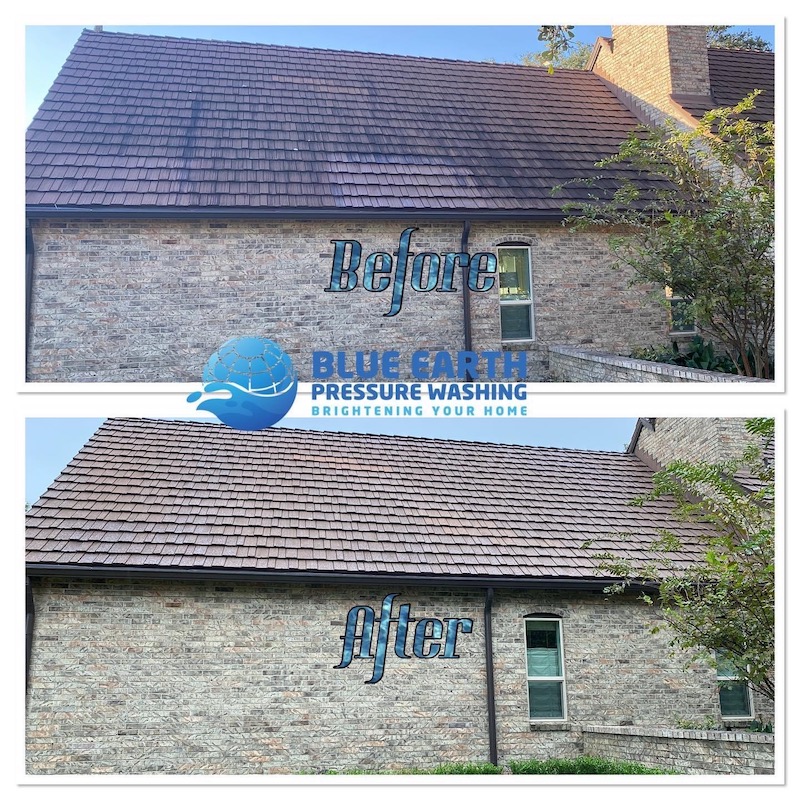 Gutter Cleaning
Aluminum gutters tend to accumulate dark drip-like stains. No worries, we have a special gutter cleaning solution and applicator. We can also use special equipment to flush leaves from inside of your gutters as long as they are on the first or second story and don't have guards.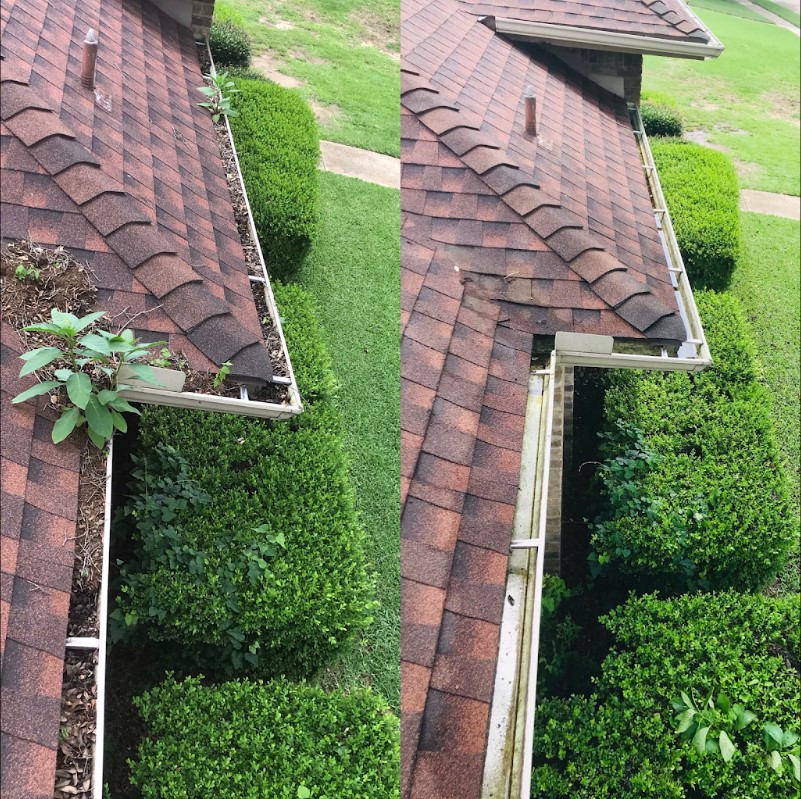 Fence Staining
STAINED FENCES LOOK BETTER! Turn those gray, old-looking fences into renewed, stained fences that look 100% better and make your house more attractive. Our stain and seal service uses the most high quality stain in the industry. A good stain protects your fence from early twisting and warping by keeping the wood protected with oil based stain that penetrates the wood to the very center. Healthy, protected wood resists the twisting and warping that are common problems with unstained fences. Let's face it, wood is expensive and nobody wants to replace a fence sooner than they have to. Fences in the Desert area receive a lot of damage from the sun and weather changes. Our Fence Staining and Sealing service protects your fence from sun/UV damage, as well as water damage caused by sprinkler systems and weather. This will extend your fence life and will keep you from having to replace your fence sooner.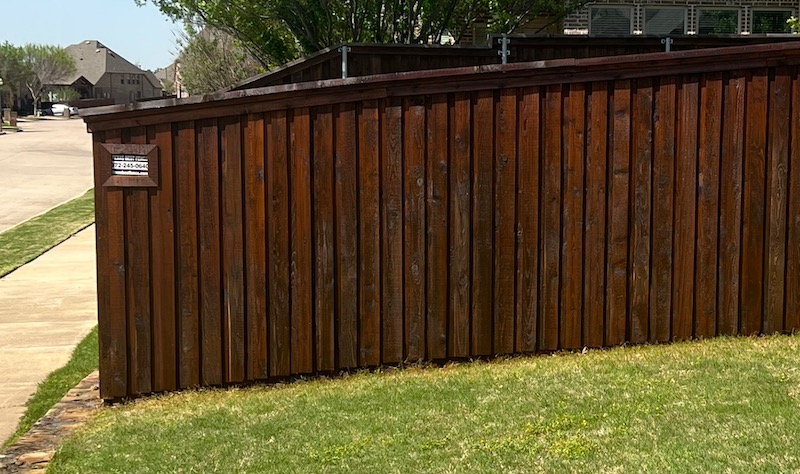 Pool Deck Cleaning
Pool decks need cleaning consistently to get rid of any accumulated grime, dirt, mildew, sand, pool chemicals, and other problematic debris and bacteria. Not only are these buildups unsightly, but they can often lead to other issues such as stains, chlorine corrosion, wood drying out, cracks in concrete, or result in spreading infectious contagions to users.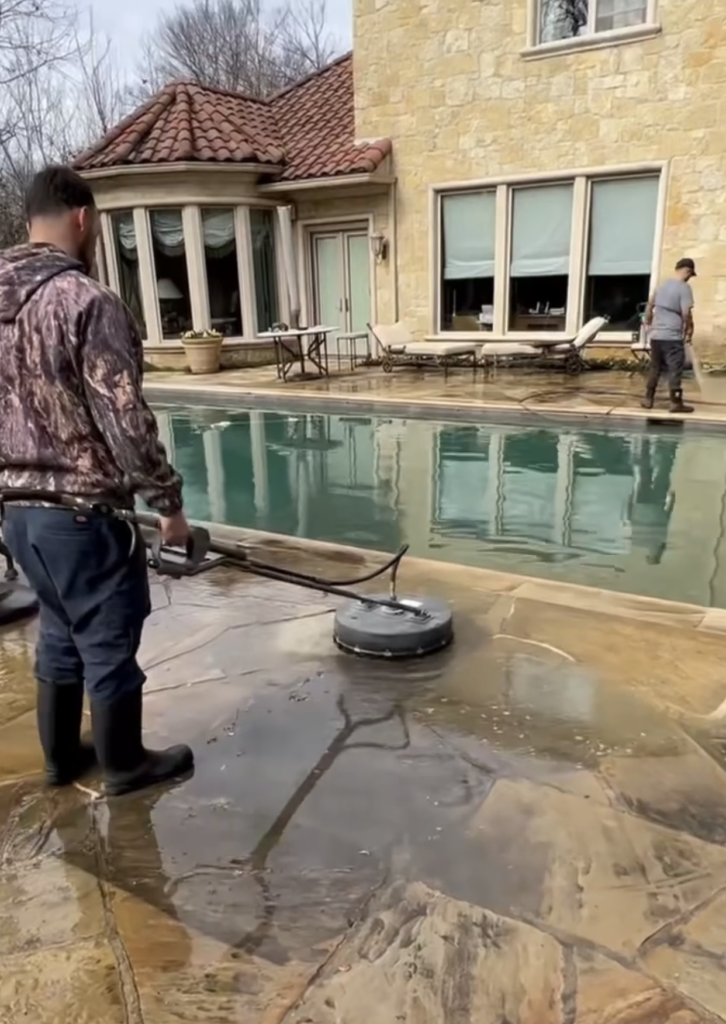 Concrete & Stone Sealing
Protect your investment and keep it looking like new with our sealing services. Sealants protect against weathering, grout breakdown, fading and staining. They can also restore the look of decorative tiles or concrete.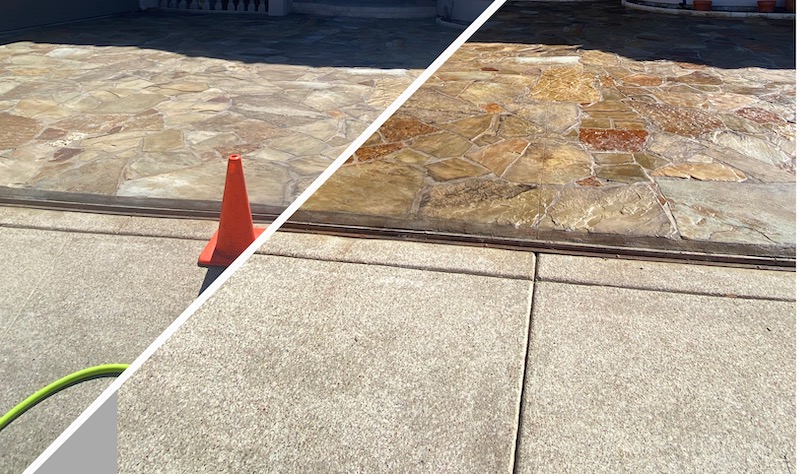 Outdoor Wood Furniture Restoration
Just as wood decking needs pressure washing and sealing, your quality outdoor wood furniture can benefit from the same treatment. Gain years of usability and keep your outdoor areas attractive and safe. Don't toss it in the trash – restore it!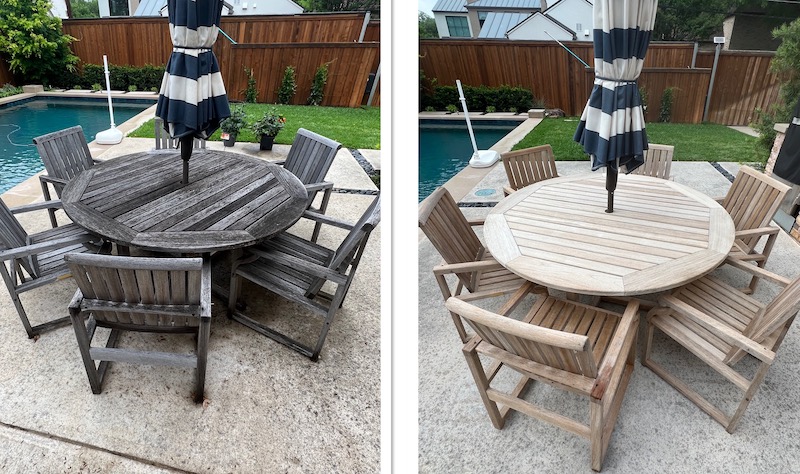 Driveway Cleaning
If you've ever had a vehicle leak automotive oil onto your driveway, you know just how unattractive it is, and just how difficult it can be to remove. We have the tools and solvents to get rid of those ugly stains and leave your driveway looking less like the floor of an auto shop and more like an inviting entrance to your home.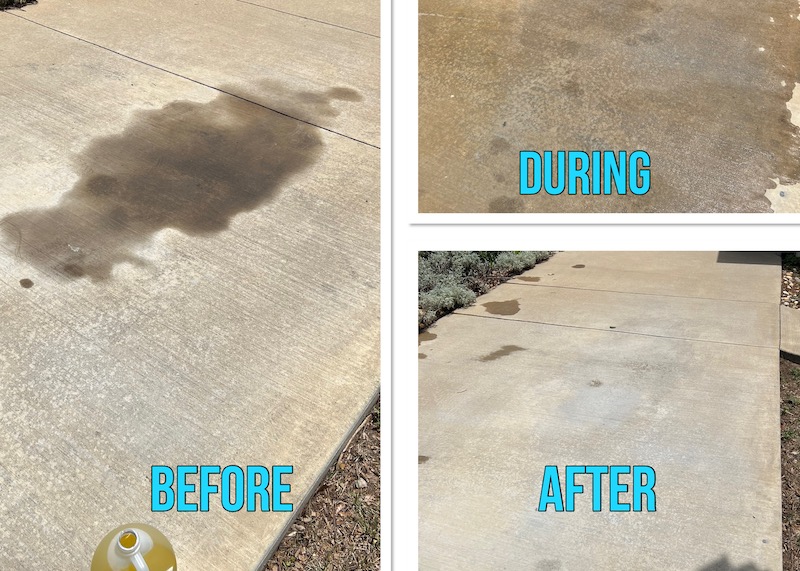 Why Choose Us?
Power Washing Experts
Since 2019, Blue Earth Pressure Washing has been a locally owned and operated pressure washing company serving Desert, Texas. We are experienced in pressure washing and soft washing all types of surfaces for residential & commercial properties.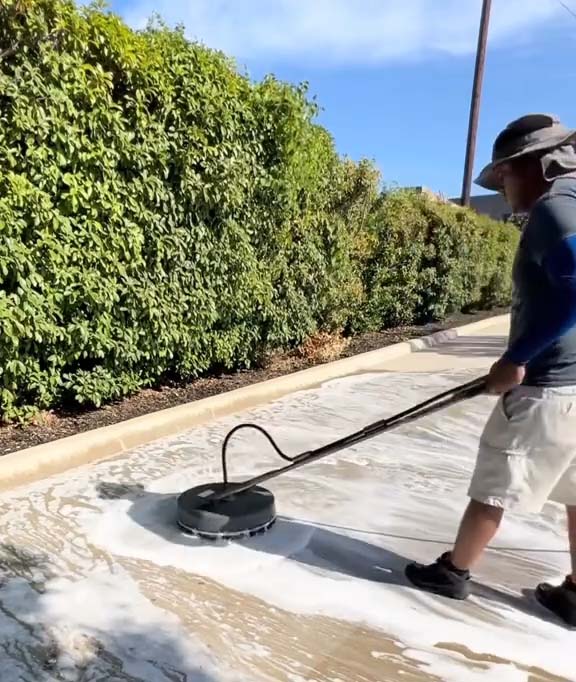 50+
5-Star client reviews
One Stop for All Your Desert Pressure Washing Needs
We want to make it easy to keep your home or business clean, neat, and looking its best. Blue Earth Pressure Washing offers a variety of pressure washing, power washing and soft washing options to clean every exterior feature of your home or business. Enjoy our quality Desert Pressure Washing services at affordable prices. Don't wait to take care of all of those outstanding "to-do list" items around your property. Contact us today.